<< Back to the home page
---
Potpisan ugovor o projektu "One Sun Connecting North and South"
Author of Announcements: Karlo Leskovar, 31.03.2023. in category: Aktualno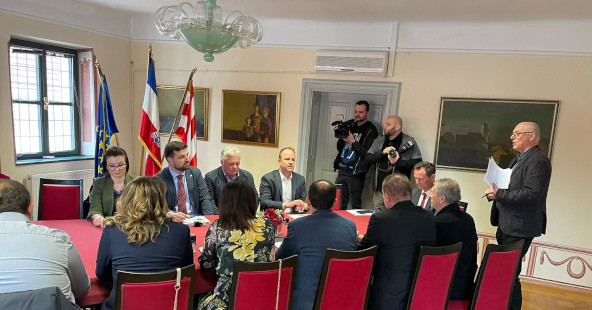 U sklopu Fonda za bilateralne odnose 20. ožujka dodijeljeno je 12 ugovora u vrijednosti od 1,1 milijun eura, a njima će se financirati stručna suradnja hrvatskih i norveških partnera.
U okviru projekta "One Sun Connecting North and South" Geotehnički fakultet će izgraditi jednu fotonaponsku elektranu ukupne snage 44 kW.
Provođenjem pilot projekata instalacije integriranih solarnih elektrana na 29 javnih zgrada u 16 gradova i općina u Hrvatskoj izravno će se povećati proizvodnja električne energije iz energije sunca i rezultirati smanjenjem emisija CO2. Objekti na kojima će biti provedeni pilot projekti uključuju zgrade škola, vrtića, fakulteta, sportske dvorane te ostale zgrade javne namjene.
Ovim hvalevrijednim projektima povezuju se stručnjaci iz Hrvatske i Norveške i rade na rješenjima zelene tranzicije i očuvanja okoliša, a mi smo vrlo ponosni što i naši znanstvenici sudjeluju u njima! Više možete pročitati na poveznici u nastavku Potpisan ugovor o projektu "One Sun Connecting North and South" (varazdin.hr).
---