<< Back to the home page
---
Department of Geotechnics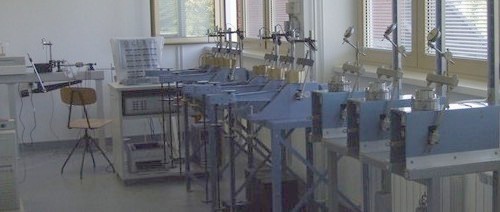 Category: Geotehnika
Geotechnics is an interdisciplinary filed which studies the characteristics, states and behaviour of geological environment as well as the laws relating to their changes which are caused by a certain engineering activity and/or natural processes.
Members of the Department of Geotechnics:
Professor Stjepan Strelec - Head of the Department
Full Professor Josip Mesec
Professor Stjepan Strelec
Prof.dr.sc. Krešo Ivandić
Milan Rezo
Assistant Professor Mario Gazdek
Assistant Professor Davor Stanko
MSc Krešimir Agnezović,senior research assistant
Mirna Amadori, lecturer
Ivan Golub
Assistant Professor Jasmin Jug
Goran Jeftić, mag.ing.geot.
DSc Filip Dodigović, mag.ing.aedif., mag.ing.geoing.
Assistant Professor Nikola Kranjčić
Ivan Težak, mag.ing.geot.
Mario Zidar, graduate mining engineer
Albino Gradečak, geotech. eng.
Activities of the Department:
Teaching activity
Scientific-research activity
Professional activity

---