<< Back to the home page
---
Postani naš student!
Author of Announcements: Nikola Kranjčić, 02.05.2022. in category: Svi studiji - novosti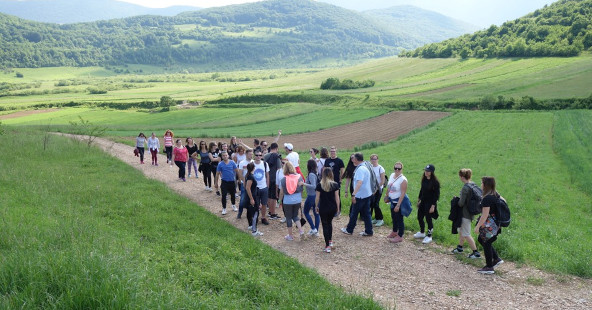 Preddiplomski sveučilišni studij Inženjerstva okoliša traje tri godine, tijekom kojih se stječu znanja iz temeljnih prirodnih, tehničkih i informatičkih znanosti kao preduvjet za razumijevanje osnovnih principa inženjerstva okoliša, koji uključuju znanja iz zaštite tla, zraka, voda, gospodarenja otpadom, obnovljivih izvora energije i još puno toga.
S obzirom da se Europska unija snažno opredijelila za zeleni plan te se obvezala da će do 2050. postati klimatski neutralna, u narednih deset godina je osigurano preko 500 milijardi eura izravno iz proračuna EU kako bi se kreirala zelena rješenja, smanjio utjecaj čovjeka na okoliš i otvorila nova, zelena radna mjesta.
Inženjerstvo okoliša zato postaje struka budućnosti, a upravo ti na našem Fakultetu dajemo kompetencije i otvaramo vrata za zelene poslove.
Završetkom našeg studija Inženjerstva okoliša stječeš akademski naziv magistar inženjer inženjerstva okoliša (mag.ing.amb.) > u europskoj klasifikaciji zanimanja (ESCO): Environmental Engineer.
Uvjete upisa saznaj na Enrolment in the first study year-how?.
Kako je studirati kod nas - možeš vidjeti na Matura 2023.
Što o nama drugi kažu, provjeri na The Faculty in the media.
Sretno na državnoj maturi i vidimo se najesen!
---