<< Back to the home page
---
« Back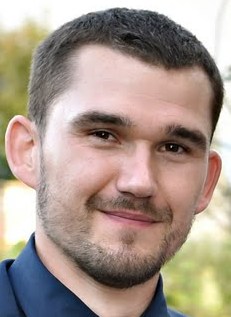 Assistant Professor Davor Stanko

SeisRICHerCRO
CROSBI
ResearchGate
Department: Department of Geotechnics
Floor: 1
Office: 21
Office hours: -
Phone: +385 42 408 911
Mobile: +385 91 788 9767
E-mail: davor.stanko@gfv.unizg.hr
---
Courses:
Undergraduate study programme in Environmental Engineering:
Physics I
Geophysics
Graduate study programme in Environmental Engineering:
Noise, Vibration and Light Pollution
Soil Dynamics and Earthquake Engineering
---
Graduated: 2011
PhD: 2018 at the Faculty of Science, University of Zagreb.
Scientific research includes engineering seismology and applied geophysical research: determination of a high-frequency attenuation parameter "kappa" from the Fourier earthquake spectrum; the analysis of the influence of local soil conditions on the amplification of seismic surface motion by numerical modelling; development of nonlinear amplification models for predicting earthquake ground motion; development of the seismic microzonation maps based on numerical modelling, microseismic noise and geophysical measurements.
Published several scientific papers in Current Contents and Web of Science databases.
Associate on the HRZZ (Croatian Science Foundation) project Seismic risk assessment of cultural heritage buildings in Croatia - SeisRICHerCRO (HRZZ Research projects IP-2020-02-3531)
Reviewer: Journal of Applied Geophysics (ISSN: 0926-9851), Bulletin of Earthquake Engineering (ISSN: 1573-1456), Environmental Earth Sciences (ISSN: 1866-6299), Journal of Mountain Science (ISSN: 1993-0321).