<< Back to the home page
---
Enrolments - why?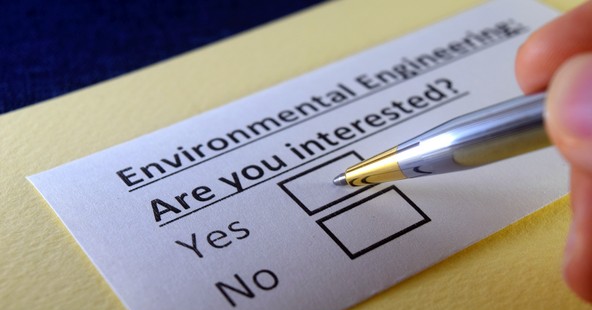 Category: Diplomski studij
Why should you study Environmental Engineering at the Faculty of Geotechnical Engineering?
If you enrol in the graduate study, you can choose one of three study programmes: Environmental Geoengineering, Water Management i Environmental Management.
The study programme in Environmental Geoengineering gives you knowledge which enables you to work on projects and studies concerning conservation, monitoring and remediation of the environment, environmental impact assessment, field and laboratory research on soil and rocks for environmental and geotechnical purposes, risk assessment as well as prevention or repair of damage caused by geohazards.
If you enrol in the study programme in Water Management, you will deal with the problems concerning water resources from research to integral management. You will acquire knowledge and skills which are needed for the application of the legislation concerning water management and you will also be able to carry out water research works aimed at protecting and using water resources and participate in teams which make plans for the management of water areas.
The interdisciplinary study programme in Environmental Management enables you to develop an engineering approach to identifying, preventing and mitigating negative impacts on the environment. The study programme includes and connects environmental issues (water, soil, air, nature), sectoral pressures (waste, energetics, environment and health) and cross-sectoral challenges (circular economy, mitigation of climate change or an adjustment to it).
No matter which course you choose, in the fourth semester you will have a professional practice, which will enable you to apply the knowledge you have acquired and it that way present yourself to a potential employer.
Upon the completion of the graduate study programme you will be able to manage the environment in a sustainable way and to take personal and team responsibility for strategic decision making. Also, you will be able to successfully carry out tasks during the process of drawing up surveys, studies and projects concerning environmental engineering and to apply legislation concerning environmental protection as well as take social and ethical responsibility for consequences. You will also be able to recognize and describe different tasks in environmental engineering, use IT and successfully manage workload and time of individual and team work.
---