<< Back to the home page
---
Professional practice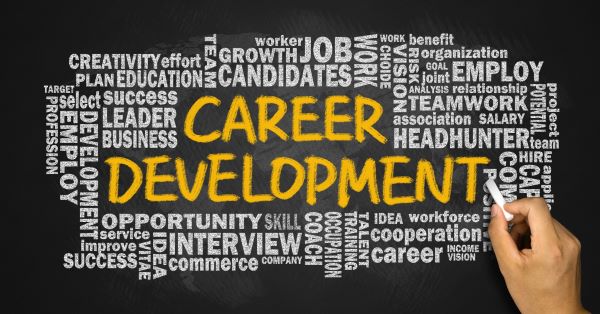 Category: Diplomski studij
A professional practice take place in the last (fourth) semester of the graduate study programme in Environmental Engineering. The goal of the professional practice is that students put theoretical knowledge into practical application and they can also use it for the preparation of their graduate thesis. It enables a more successful implementation of the study programme and gives young engineers an opportunity to work. The tasks that they deal with during their professional practice must be connected to environmental engineering.
Students have to participate in a professional practice at one physical or one legal entity for 20 workdays (it can be divided into several parts each comprising a minimum of 5 workdays) and they gain 5 ECTS for it. Students are given a mentor, who is an employee of a company in which they perform professional practice. A Faculty employee who is in charge of a professional practice suggests the programme of a professional practice for each student together with a mentor. Mentors supervise students, give instructions and encourage them to do a good job individually or in a team.
According to their knowledge and skills, students do engineering tasks and help solve everyday problems of a company, while professors get feedback on knowledge and skills that today`s labour market expects from future engineers. This enables better adjustment of the study programme to current needs of the economy and to technological trends. This programme gives the Faculty an opportunity to establish stronger connections with companies, which enables a better cooperation between an academic and a business community when it come to scientific-research activities.
During their professional practice students have to write a "Practice Diary" in which they have to write a date, place, duration and tasks they do. Students have to submit it for an inspection upon the completion of their professional practice. If students satisfy the formal conditions, they get a verification that they have fulfilled the obligation of a professional practice.
A professional practice will also be implemented in the undergraduate study programme in Environmental Engineering within an ESF project Stjecanje ključnih praktičnih vještina u području inženjerstva okoliša (UP.03.1.1.04.0059). The cooperation with institutions will enable better student employability and it will enable students to put what they have learned into practice. Also, a Centre for Career Development will be set up and a number of STEM students will increase. The Faculty students can perform their professional practice in other countries and in that way they can acquire professional competences abroad and they can become familiar with differences in a working environment.
Why should you perform professional practice abroad?


- because you can gain work experience in an international surrounding
- because you can learn from foreign experts
- because you can establish international contacts and networks
- because you can improve English or some other foreign language
- because you can have an experience of living abroad
Erasmus+ professional practice can last from 2 to 12 months and during a professional practice a student receives a financial support-scholarship. For all other information concerning a professional practice abroad students should contact the Office for International Cooperation of the Faculty of Geotechnical Engineering.
An employee in charge of a professional practice for the study programme in Water Management
Dragana Dogančić, Ph.D.
Phone: +385 42 408 956
E-mail: dragana.dogancic@gfv.unizg.hr
An employee in charge of a professional practice for the study programe in Environmental Geoengineering
Krešimir Agnezović, MsC
Phone: +385 42 408 948
E-mail: kresimir.agnezovic@gfv.unizg.hr
An employee in charge of a professional practice for the study programme in Environmental Management
Vitomir Premur, Ph.D.
Phone: +385 42 408 913
E-mail: vitomir.premur@gfv.unizg.hr
---
Linked Documents:
Pravilnik o strucnoj praksi na diplomskom sveucilisnom studiju Geotehnickog fakulteta2.pdf